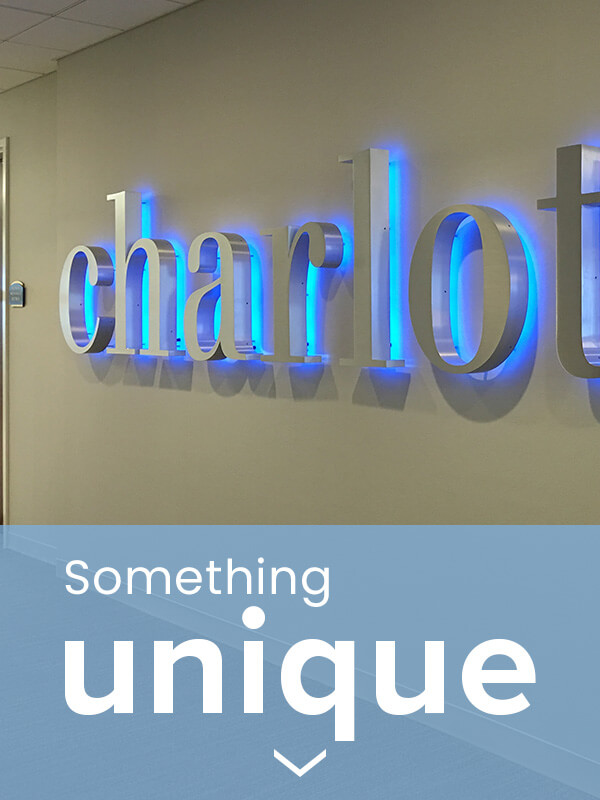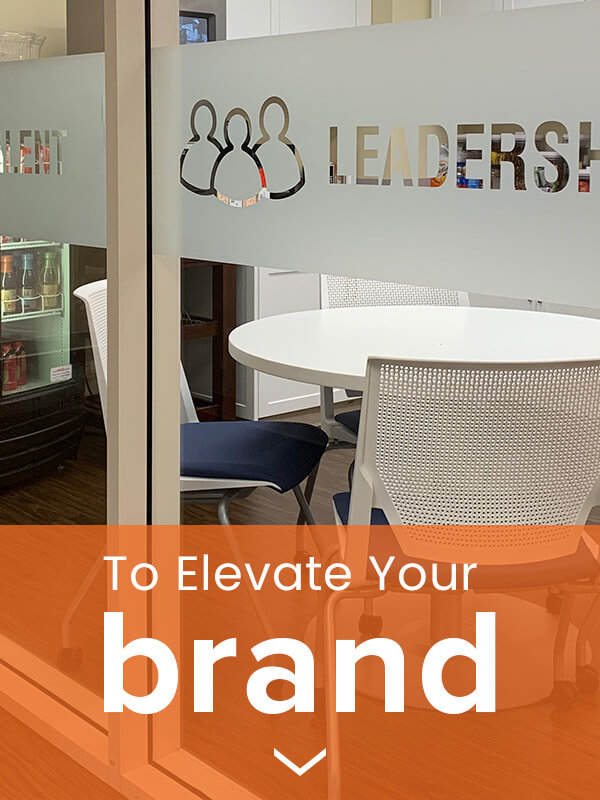 Custom Architectural Signage & Graphics
We know first impressions matter and integrating an experiential designed architectural signage & graphics strategy will "visually shape" your identity and create an amazing environment.
Utilizing color, texture, complimentary fonts and depth and type of materials used, can create that perfect environment. Afterall, you want your space to inspire and promote a positive culture for your team and your clients. So give us a call or click on the "Book A Consultation" button to start a discussion. We can't wait to hear from you!
We listen, ask questions, exchange ideas and collaborate. This is the process we go through to make sure we align with your Branding Criteria throughout the project., This allows us to establish Timelines, Design expectations, and Budget.
We know you come to us for our expertise and ability to provide turnkey solutions. That's why we manage the simplest projects to the most complex both locally and nationwide. At The Sign Factory, we manage the entire project for you: developing the vision, design, permitting, fabrication and production, installation and inspection.
We produce and assemble many products in house and also work with phenomenal fabricators that allow us to provide a broad line of custom signage solutions with the highest quality, architectural signage available. We take into account your budget considerations and how you want your brand represented to provide the best result.
Creating and producing a great looking sign is only one part of the custom sign equation. Making sure it's positioned in the proper location and installed correctly is another. Big or small, simple or complex, The Sign Factory provides the installation expertise for interior and exterior projects, dimensional sign and graphic projects, and vehicle wrap installations. We'll make sure the job is done right the first time.
The Sign Factory has a strong peer network and premier suppliers, fabricators and sub-contractors. This allows us to support our clients with multiple offices and support their needs Nationwide.
Our goal is to go above and beyond to complete projects correctly, on time and in budget. These are part of the many reasons we've been successful and why our clients enjoy working with us.


"Highly Recommend The Sign Factory!"
I highly recommend The Sign Factory! great Owner! Dependable, quality work, and excellent customer service.
- Daniela A
"Exceptional Work!"
Exceptional Work! We are happy with the sign and level of service provided by The Sign Factory. When we move in a couple years they will definitely be at the top of our list for their brush metal sign.
-Jonathan R
"Very Professional"
Very professional and helped me get a modified logo for a nominal fee. The lettering was easy to install. High quality product, we will use them again!
-Richard D
Follow Us On Social Media
We create an incredible customer experience with Environmental Graphics & Architectural Signage. Give us a call to learn more!
Receive our regular Blog posts when you register your name and email. We share updates on new and interesting projects, materials and applications. You may find "creative" insight into ideas you have for your own brand.
Let us know how we can help!
Ready To Start A Project?
Let's Schedule A Consultation